We learned more about the Alliance for Childhood Cancer Action Days, which is returning to Washington, D.C., this year for the first time since 2019. Action Days allows you to speak with your members of Congress and their staff to advocate for important childhood cancer issues before Congress. Sharing your story will ensure the voice of kids with cancer is heard loud and clear on Capitol Hill. Click here for more information about Action Days April 24-25, 2023.
Make Your Voice Heard PowerPoint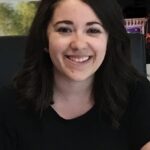 Sarah Milberg
Sarah Milberg is the Director of Government Relations and Advocacy for the St. Baldrick's Foundation, the largest charity funder of childhood cancer research grants. She also co-chairs the Alliance for Childhood Cancer, a coalition of more than 20 national patient advocacy groups and professional medical and scientific organizations. Sarah joined St. Baldrick's in January 2020 with ten years of experience in government relations and politics. Before coming to St. Baldrick's, Sarah worked at The Leukemia & Lymphoma Society (LLS), leading LLS's federal policy work on childhood cancer and research funding. In that role, she also served as a co-chair of the Policy Committee of the Alliance for Childhood Cancer.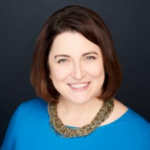 Danielle Leach, MPA
Danielle Leach is a mission-driven nonprofit management and program administration professional dedicated to patient advocacy. With an MPA in Health Policy and Management from New York University, Danielle is the Chief of Government Relations and Advocacy at the National Brain Tumor Society and the Policy Committee with the Alliance for Childhood Cancer.